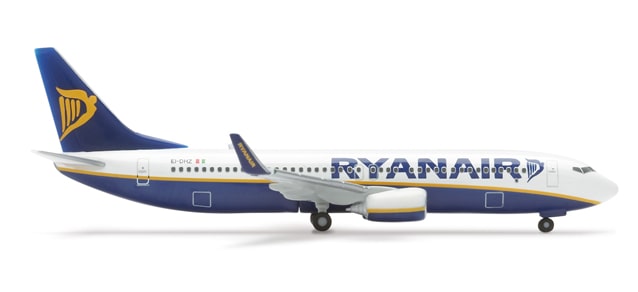 Can I cancel my Ryanair flight?
Can I cancel my Ryanair flight?
All Ryanair flights are changeable but they cannot be cancelled. If you are unable to travel, it is not necessary to notify Ryanair and you may still use your return flight.
NOTE: If you do not travel on your booked flight, the air fare, fees and charges are non-refundable but you may apply in writing within one month of the date of travel for a refund of the Government Tax paid.  Government tax refunds are subject to an administration fee. Click here for fee details.  If the refund amount is less than the applicable administration fee, no refund will be made.
*Death or illness of family members
In the unfortunate event of a death or illness of a family member please contact Ryanair's call centre, or chat online with a member of their team.
Can I get a refund for my Ryanair flight?
Once a Ryanair flight is operational, and does not have a delay exceeding 2 hours, then it is not possible to get a refund.
Can I change my Ryanair flight?
Yes you can. You can change your flight date or route up to 2.5 hours before your flight is scheduled to leave. Charges apply to changes, these are calculated per one way flight/per person and vary from season to season.
How can I change my Ryanair flight?
You can make most of these changes online in the 'My Bookings' section or by contacting Ryanair's reservation centre.
The following changes can't be made online:
Where a domestic flight is being changed to an international flight or vice versa


A partial change to one flight only (change of airport)


Where a Spanish resident subsidy has been applied


Where a Spanish large family subsidy has been applied
If you wish to change one of these types of booking please call a Ryanair contact centre or online chat.
Customers who have booked their flight directly on the Ryanair.com website have a 48 hour grace period from the time of original booking, to correct any minor errors (i.e. incorrect routings/dates/times) free of charge.
Flights- Minor Corrections
For minor corrections to your flight, you will need to contact Ryanair's contact centre through their live chat service.
If you are changing your flight date, time or route, Ryanair will waive the flight change fee.

However you will be charged any price difference between the original fare paid and the lowest total price available on your new flight.

Please note that if the fare/fees on the new flight is lower, no refund will be made.
Fees and charges will be applied to changes made outside of the 48 hour grace period. Please find a table of relevant fees below.
| | | |
| --- | --- | --- |
|   | At the time of booking | Post booking/Airport |
| Flight change fee | €/£35 - €/£65 | €/£50 -€/£95 |
*Please remember that the fee varies depending on the route and travel dates selected. Higher flight change fees apply on all flights on the following routes: International Canary Islands (excl Spanish domestic) and all international Greek routes.
Can I change the name on my Ryanair booking?
If you can't use your Ryanair flight and just want a refund, you can change the name on your ticket to another passenger's name and sell your own ticket. You may not be able to recover all of the money you paid, but even if you get back half of what you pay, that's much better than losing everything!
If you are looking to fully change the name on the booking, you can change the name on the flight up to two hours before you fly for a fee of €/£115 at the time of the booking, or €/£160 post booking/at the airport.
How do I change the name on My Ryanair flight?
Step 1: click 'Manage my Booking' and then 'Manage your trip.'
Step 2: Select the 'Change name' option and choose the passenger's name you wish to change and enter in the relevant fields the new passenger name.
Step 3: Once you've accepted this change you'll be brought back to the active bookings page. At the top of the page you'll see the following "You've made changes to your trip, you'll need to check out to confirm them."
Step 4: Select 'Check out' and enter in your payment details and click 'Pay Now.'
You'll receive an updated email itinerary with the updated name change.
If your name change is a minor correction of a spelling mistake, please follow the guide below.
Minor corrections to names can be made online, follow the steps below:
Step 1: Retrieve your booking, with the booking reference and email address used to make the booking.
Step 2: Select "Manage Booking".
Step 3: If you are correcting a minor error on a name, this will be processed free of charge. Full name changes will still incur a name change fee.
Where can I sell my Ryanair flight?
You can sell your flight on SpareFare. We are like eBay for travel reservations, with the added benefit of secure transfers and expert customer support. Click here to sell your flight.
In this blog post, you can learn more about how selling your flights on SpareFare works.
What should I do if I missed my Ryanair flight?
Ryanair will allow you to board another flight for a fee of €/£100 payable at the airport. This option is only available at less than 40 mins before and up to 1 hour after flight departure time. This is also available to customers who arrive at the ticket desk up to an hour after their flight departure to move to the next available flight. The fee is charged per passenger per sector.