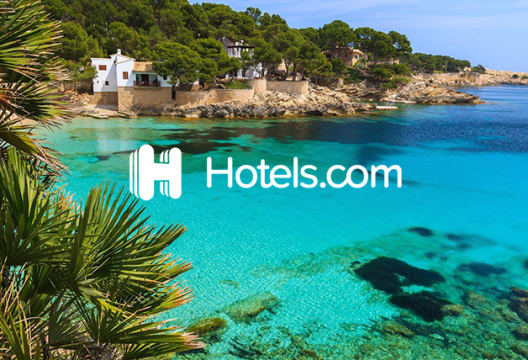 Can I cancel my Hotels.com reservation and get a refund?
Whether you can cancel your booking or not will depend on the terms and conditions of the hotel you are staying with and not on terms set by Hotels.com. You do not have an automatic right of cancellation.  The cancelation details are included in your booking confirmation and are provided both before you made your purchase and in your confirmation email. Hotels have different rates for their rooms that come with different cancellation options. The cheapest rooms are always non-refundable. Some rooms have to be cancelled by a given time period. And some rooms can be cancelled only after paying a cancellation fee. You may not be able to cancel or recover all of your money depending on the supplier's cancellation policies. 
If you want to cancel the hotel reservation you booked through Hotel.com you can do so by going online to your reservations, or contacting their customer service by emailing help@hotels.com or calling 0800 783 2390 or 0203 027 6612 from a mobile. If you can cancel and get a refund the amount and how long it takes to hit your account depends on your booking type and how you paid.
What can I do if I can't cancel my Hotels.com booking? 
Do you have a non-refundable hotel reservation? Will you lose most or all of your money because you can't use your accommodation? Did you know that you can sell your reservation to another traveller and get a refund that way? Read the section below "How can I recover more money from my hotels.com booking" at the bottom of the article to find out how to sell your booking and get your money back! 
Can I make changes to my hotels.com booking? 
Hotels.com allows you to make changes to your booking online by going to your reservations, or by emailing or calling their customer service. Hotels.com allows you to change your guest name, bed type, smoking preference, special requests, accessibility options, room type, number of guests and travel dates at no charge by Hotels.com. Although it is important to note that just because hotels.com doesn't charge any fees, doesn't mean that the hotel will not charge a fee for your changes. It is important to carefully read the cancellation and change policies of the supplier before making any changes. You are responsible for paying fees charged by the suppliers as outlined in Hotels.com's terms and conditions.
Important Note: If you choose to make changes to your booking make sure to confirm the changes with hotels.com or else the whole booking could be cancelled and whether or not you are able to get a refund will depend on the cancellation policy of the hotel you booked with.
How can I recover more money from my Hotels.com booking?
Do you have a non-refundable hotel reservation that you cannot cancel? Luckily, you can sell your booking to someone else and receive your refund that way. All you have to do is change the name on your reservation to the person who is buying the hotel accommodation. It won't cost anything and you can recover some or all of the money you paid for your booking. Hotels allow you to change the name of the main guest under the reservation, which is how a booking is transferred from one person to the other. Neither the hotel, nor Hotels.com will charge you anything for the name change, so you can keep all the money you get form selling your room!
How do I sell my Hotels.com Booking?
First you will have to change the name on your reservation to the person buying your hotel room. Go online to your reservations or contact Hotels.com by phone or email to change the names on your reservation.
I want to sell my hotel but I don't have anyone who wants to buy it. 
Luckily,  SpareFare.net  is one step ahead of you.  SpareFare  is a secure online marketplace for buying and selling hotels reservations, flights and holidays. We are like eBay for travel with the added benefit of secure exchanges and expert customer support.  Sell your hotel reservation here  on SpareFare.