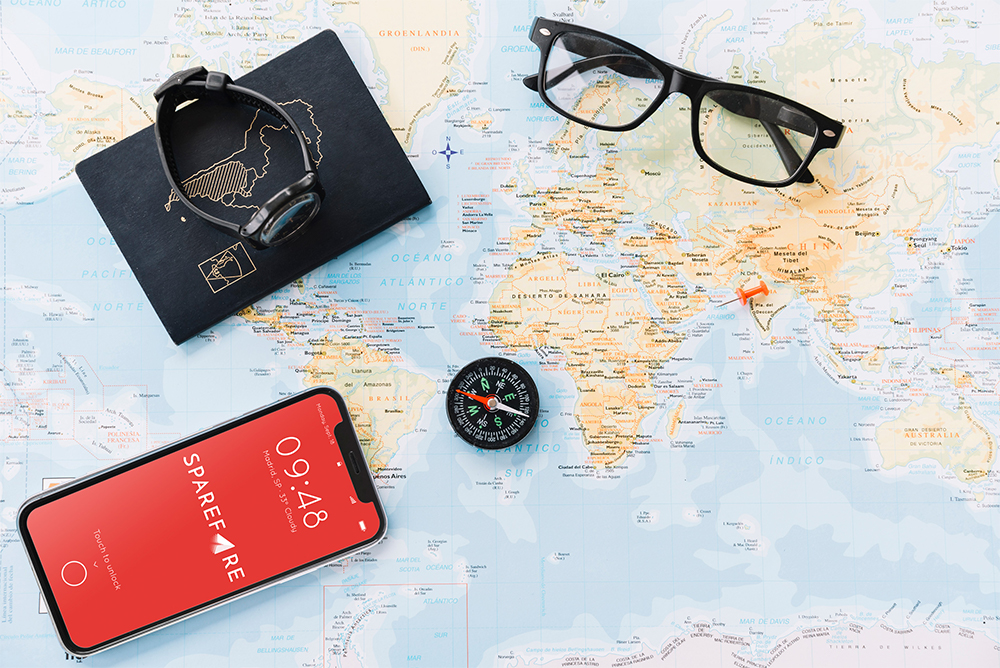 How to Buy Flights and Hotel Reservations on SpareFare
Welcome to SpareFare – the secure secondary marketplace for travel reservations!
What is SpareFare?
SpareFare connects travellers who want to sell their unwanted flights a nd hotels with buyers looking for travel deals. It is a secondary marketplace designed for travel with verified transfers. The sellers on the platform recover some of the cost for their non-refundable reservations and buyers have access to unique discounts for their next holiday! We act as a broker, making sure that the transfers are secure.
How can I buy my next holiday for half price?
Step 1 – Search for a flight, hotel or a package holiday. Hint – to see the cheapest offers, leave the dates blank for your search. If you are feeling adventurous, do not enter a destination either – see where fate will take you!
Step 2 – Bid for the booking you want. Listings on SpareFare do not have a set price. Instead, you can offer sellers a number. Think about how much you want that booking – the good ones sell very quickly so if you really want it, offer the seller a good price.  The seller then has the option to either accept or reject your bid.
Step 3 – If your bid is accepted, you have 48 hours to place a final bid and send us the money. This is when you commit to buy the reservation. When we receive the funds, we will notify the seller, who will have 48 hours to accept the final bid and transfer the booking in your name. The seller will pay any name change fees.
Step 4 – We send you the booking confirmation and all necessary details and you enjoy your awesome holiday at a bargain price!
If you or the seller misses your 48-hour time windows, you have to submit your bid again to restart the process.
This two-stage process with time constraints will stimulate you and the seller to buy and sell quickly, and avoid any changes in the live price of the booking. The bidding process allows you to agree the best price for flights and hotel rooms with a seller - at the time when you want to buy the reservation. Flight prices fluctuate frequently and it is very likely that the price will have changed since the seller bought the ticket(s).
We will only send the money to the seller after the date of your reservation. This is your protection against fraudulent sellers. You can thank us later!